2007年08月17日
http://www.wizcode.com/products/view/pocket_mechanic_professional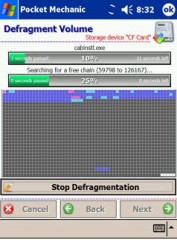 August 14th, 2007
Wizcode LLC released a new and updated version of the best selling utility for Windows Mobile devices ocket Mechanic Professional.
The new v2.61 release adds official support for Windows Mobile 6 devices.
Pocket Mechanic Professional has been nominated for the Pocket PC Magazine Best Software Awards 2007 in the category "Utilities, Multifunctional maintenance tools".
あまり変わってない?(^_^;
posted by ももやま at 16:13|
Comment(0)
|
TrackBack(0)
|
日記
|

|